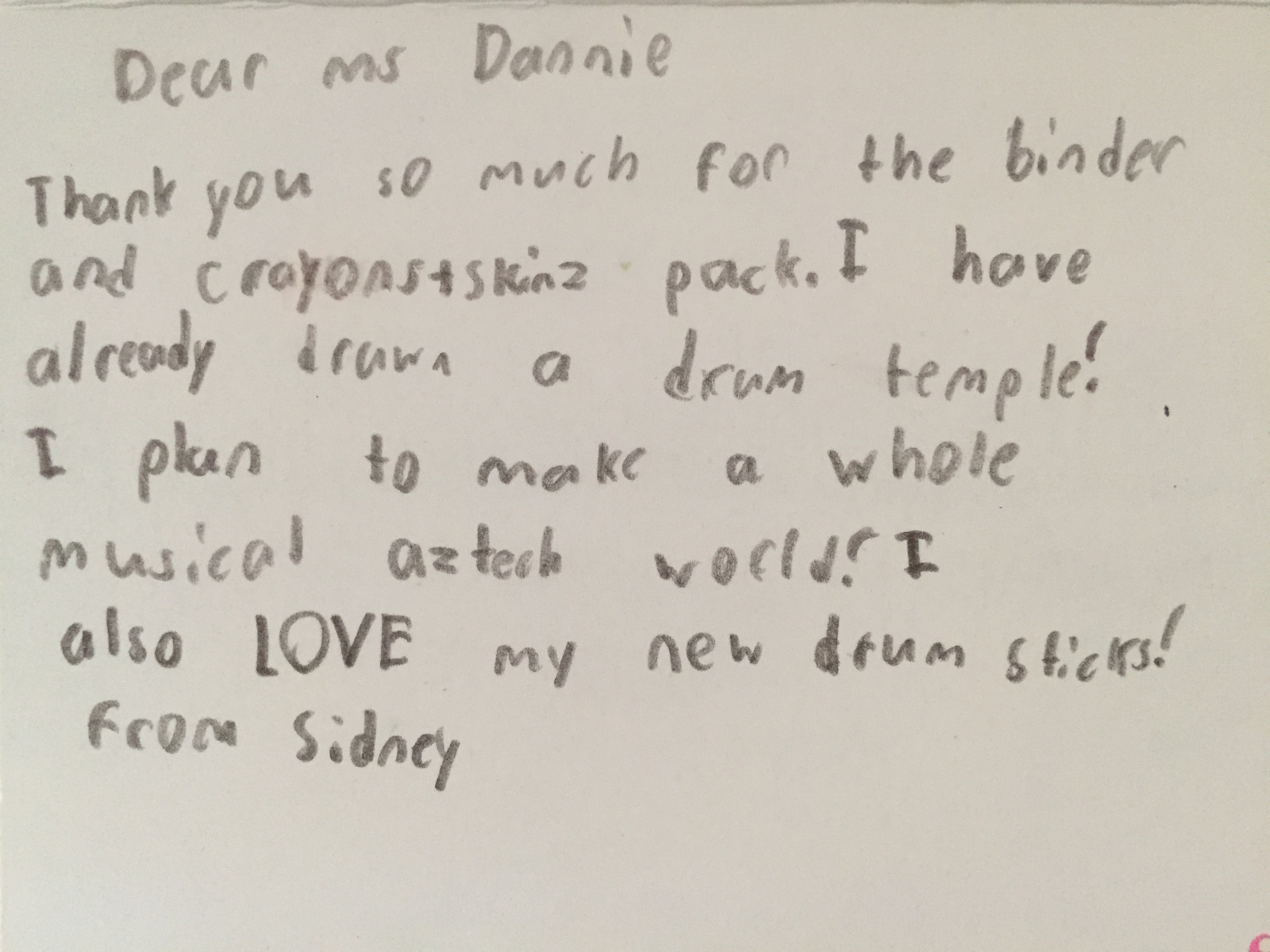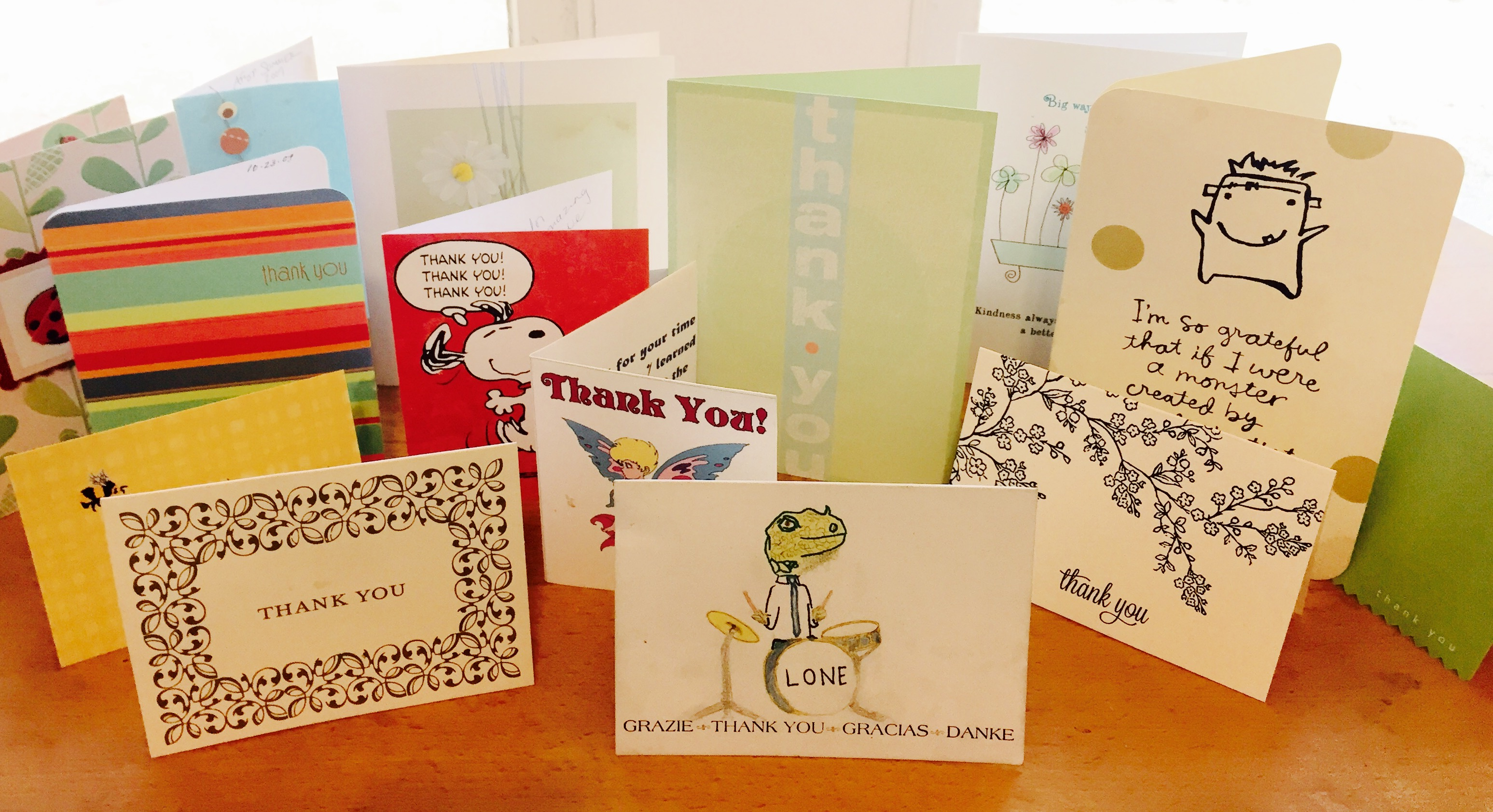 Just a few of my Thank You cards. A few…
My private lessons, regularly-meeting group classes, and group workshops/assemblies focus on the transformative effects of percussion on both artists and spectators, particularly the therapeutic, social, and brain benefits! (See About Me page.) In parallel, my classes are catered to the general needs of the individual/group.
Currently, I am offering:
private lessons in drum set to female and LGBTQ2+ youth at beginner and intermediate levels (my instruction and performance skills include full concert percussion, such as four mallet marimba and rudimentary snare)
Recycled Rhythms workshops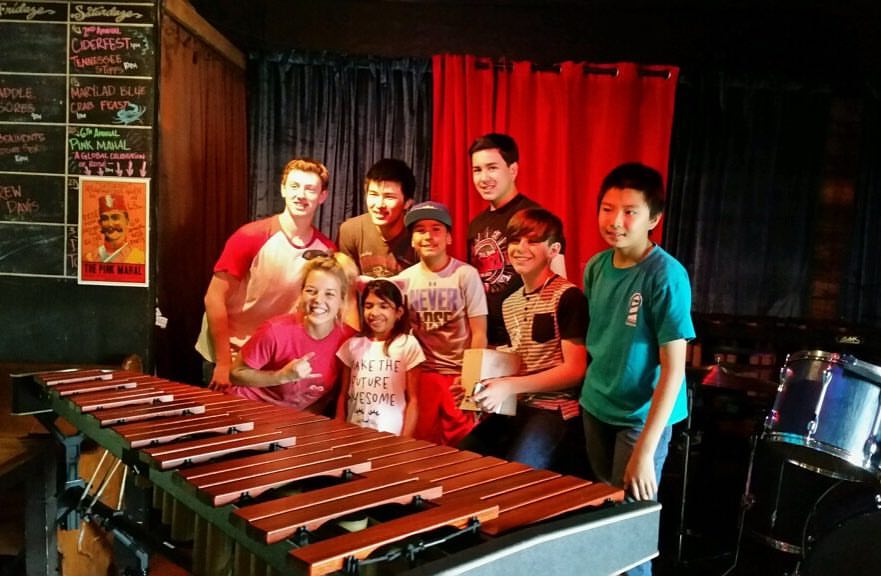 A few students after my Spring 2017 Private Percussion Recital!
PRIVATE LESSONS
In Austin, Texas I teach private lessons at students' homes. Please contact info@DannieSnyder.com to schedule a free "trial" lesson. Lessons are generally $50 for one hour but may differ depending on your location within or surrounding Austin.
All of my private students must participate in recitals, because performance is the best type of practice! I host at least two recitals a year at popular music venues (the picture above is from the Whip In). I also push students to perform at open mics.
I usually host at least one studio recording session a year where students can build their video and audio demo reels.
Some students learn best by ear, some best by visuals… Some need to watch me play a beat, some need to practice in the dark… Some like to color code their sheet music and some like to just draw pictures of shoes and hands… I create custom lesson plans starting with what seems to be the easiest approach for the students to learn but then challenge them to step outside of their comfort zones and try other methods as well.
In parallel to that, some students don't like jazz, some students only want to learn traditional grip… Some students don't like using their feet, some students are obsessed with double kick… I always teach students what they are eager to learn but then challenge them to explore new genres and techniques. Even if a student doesn't like Samba but then gives it a try, they will take something away from it, even if the experience just proves what they don't like! The way I preach that my favorite percussionists are the ones with their own unique style, I encourage my students to find inspirations in everything around them in order to create their own unique style.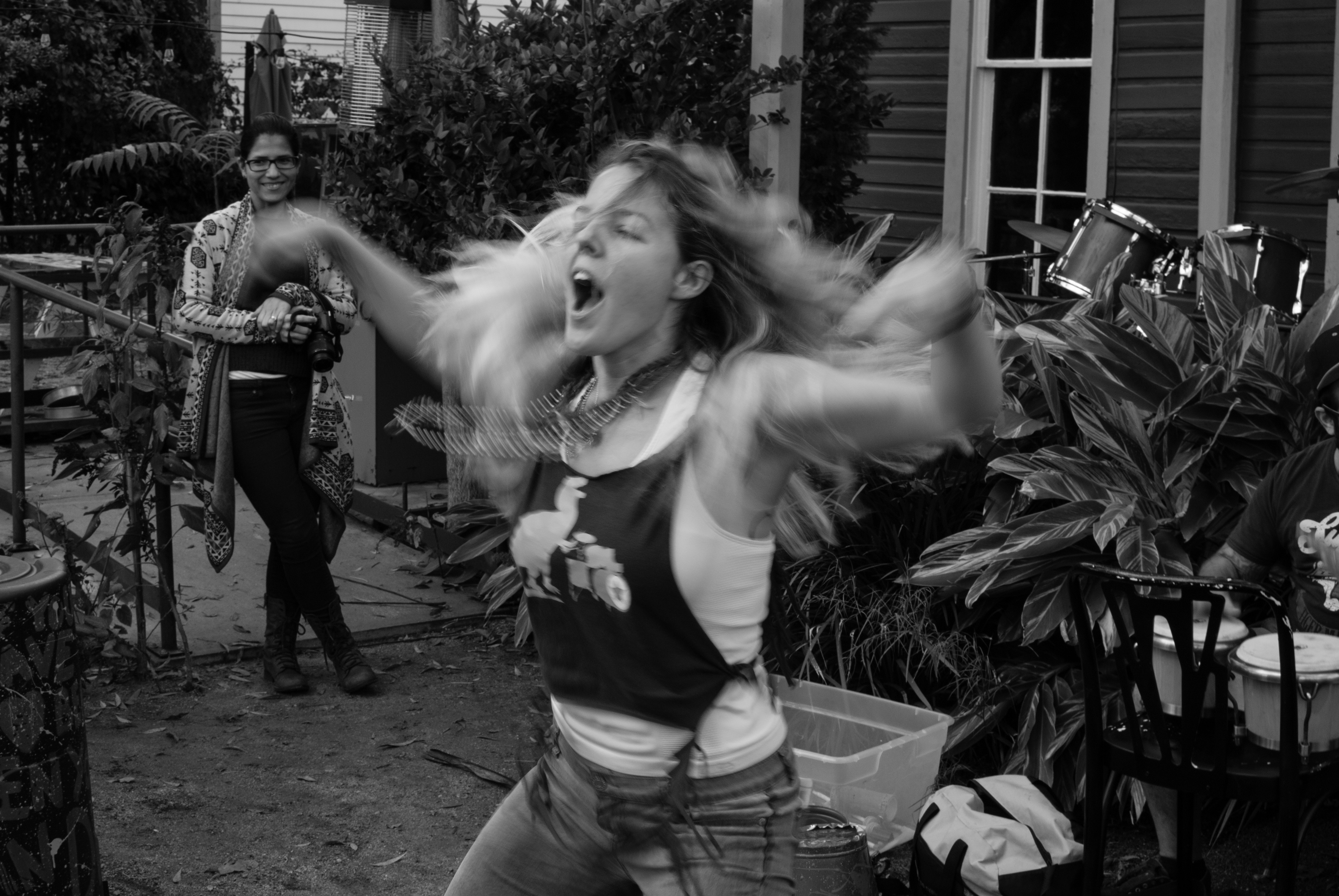 REGULARLY MEETING CLASSES and GROUP WORKSHOPS/ASSEMBLIES
In Austin, Texas, I taught regularly meeting group classes at a variety of schools. For example, through Creative Action I taught at a variety of Title I Schools, Juvenile Detention Centers, and halfway houses. Also, at Buda United Methodist Church I lead a Monday night drum circle club, which combined "traditional" instrumentation and Stomp-like ideas from my "Recycled Rhythms" program.
I have facilitated group workshops and assemblies geared towards team building primarily through Drum Cafe. Occasionally, I have had the privilege to lead specialized workshops, such as when I assisted Trinity Episcopal School's theatre program on incorporating drumming into their performance of Antigone, the Ancient Greek drama.
My most requested program is "Recycled Rhythms" an interactive drumming and movement/dance experience, exploring sounds from our bodies and different objects in our every day lives.